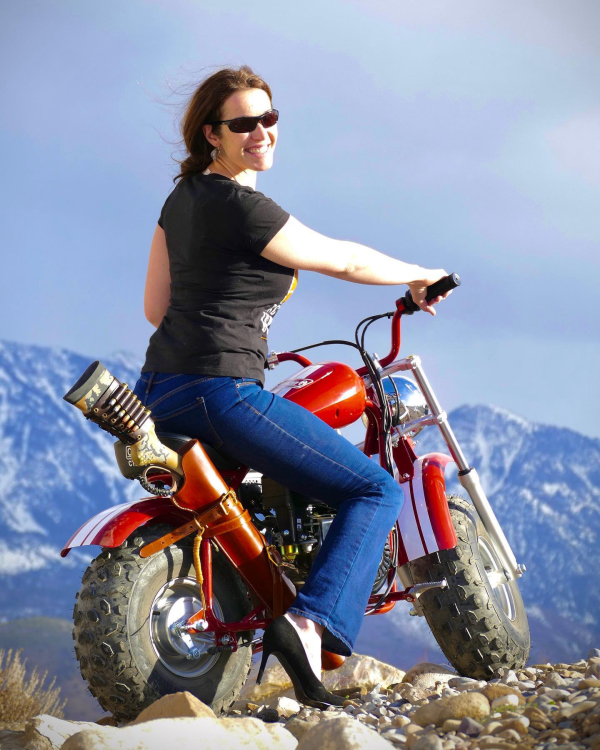 PHOENIX -

It might still be scorching hot outside – especially in Galco's hometown of Phoenix – but fall is just around the corner. While Galco's primarily known as the nation's premier maker of concealment holsters, we also make a wide array of products for use by hunters, clay shooters and outdoorsmen.

Hunters can choose from rifle/shotgun cases, ammo carriers, hunting and marksman slings, and gorgeous rifle scabbards. Hunters heading to Africa might also choose the Field Grade Culling Belt and matching Rangefinder Case.

Clay shooters are well served with shell pouches in canvas/leather or all-leather, along with shell bags and the Sporting Clays Bag.

Any shooter would be happy to go to the range or field in style with one of Galco's best-quality range bags like the Deluxe Field or the Sport Utility Bags.

And Galco didn't forget our furry friends with 4' and 6' leather dog leads!

Whether a shooter is in search of North American game, going on an African safari, or busting those elusive orange discs, Galco has the gear! See Galco's complete line of Sporting Collection products!

Contact:
Mike Barham, Media & PR Manager
800-874-2526 x1009 * mikeb@galcousa.com
Galco International, LTD is the designer and manufacturer of the Galco holster brand, the premier American-made line of superb-quality holsters, belts and accessories. Encompassing law enforcement, military, defensive and sporting use, the Galco brand utilizes leather, nylon, injection-molded plastic and Kydex® to meet the demands of today's consumers. The award-winning Matrix™ line of holsters and accessories, women's holster handbags, tactical slings and hunting accessories round out the line. All Galco products are proudly made in the USA since 1969.