The first sign that SIG SAUER was on to something with their consumer-focused "Freedom Days" came even before I pulled off Carefree Highway and into the expansive Ben Avery Shooting Center in Phoenix on Friday morning. It took 25 minutes to get into the parking lot. It took another half hour to get into the actual event. And I was in the short (media) line.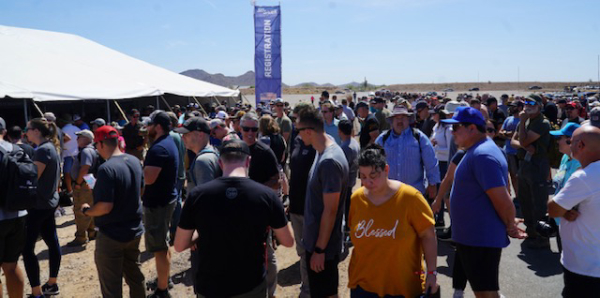 Once you were inside, the lines shortened considerably. That happens when you have an event scattered across the expanse of Ben Avery. There were literally hundreds of people everywhere, but the distances between shooting bays reduced the crowding.
People were queued up to try one of the many products in the SIG catalog. From their diminutive .22 caliber P322 pistol to the rifle, machine guns and ammunition that are set to become the Army's next-generation combat weapons, every line was represented.
One pistol being sampled by an appreciative crowd hasn't even been announced -although the curtain has very much been pulled back on their new 10mm pistols.. This "soft launch" debuted their new 10mm to a few thousand shooting enthusiasts. SIG tells me they'll be making the formal announcement "soon."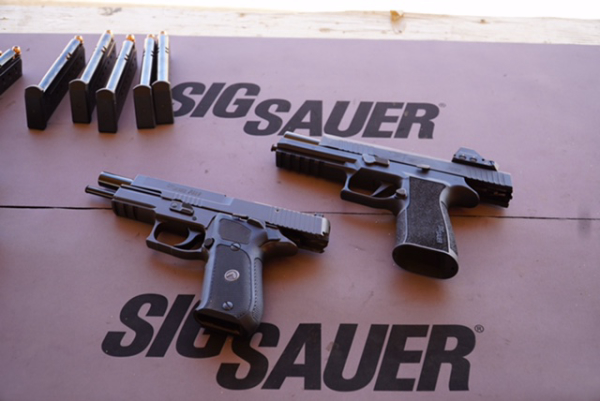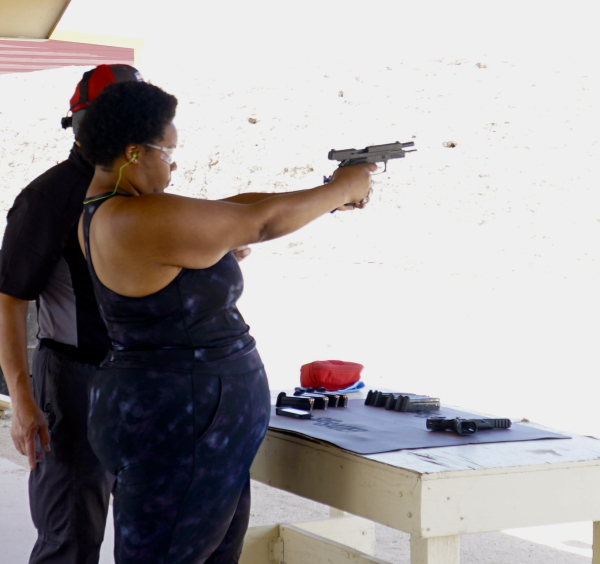 Freedom Days represents a shifting focus for reaching consumers. For months, SIG's Tom Taylor has spoken about the benefits of using broadly-focused consumer outreach to reach existing/potential consumers. The efforts, however, aren't just focused at pushing SIG products to consumers. Mossberg had partnered with SIG as "the official shotgun" and holster, knife, survival gear and apparel companies were also exhibiting. Black Rifle Coffee Company and author Jack Carr also were on hand.
"This isn't about making money," SIG's Ron Cohen (SIG President & CEO) told me, "it's all about outreach - about introducing people to shooting sports and shooters."
"We want people who might own a gun they've never shot or people who only shoot once a year to come out, try new products, and get excited about shooting-and shooters," he said, "they'll discover that shooting sports are fun and shooters aren't monsters, we're just regular people."
He also shared his first experience taking his sons shooting. "I was nervous about how they could behave there," he reminisced, "they didn't always get along. But on the way back, they were different. Better mannered; more attentive. On the range they learned about safety, about responsibility and about helping each other out. They came home much closer to being grown-up."
"At the same time," he said, "they had a great time and wanted to go shooting again."
That's the message SIG's working to spread, in conjunction with the many other companies participating in Freedom Days. The carnival atmosphere was exemplified by impressive, but equally fun shooting exhibitions from Team SIG, along with the legendary Jerry Miculek running the eponymous Mossberg competition shotguns. There were also concessionaires offering a variety of food and drinks in an atmosphere that, with a little blaring music, would have been right at home in a carnival.
There was some of almost anything imaginable to be sampled, from SIG and Mossberg guns to shoot, to knives, holsters, apparel and books. Author Jack Carr and his books were a popular stop, with Carr obviously enjoying his time with his fans.
Watching Jerry and Lena Miculek, Daniel Horner and Team Captain Max Michel spend with their many fans was as impressive as watching them shoot. Unlike many other sports, we have no shortage of positive role models. Imagine better known pro athletes posing for photos and signing autographs while trying to eat a rapidly melting popsicle or a drink of water. But the Miculeks, Daniel Horner and Max Michel grabbed swallow of water and bites of food while being (frequently) interrupted by fans.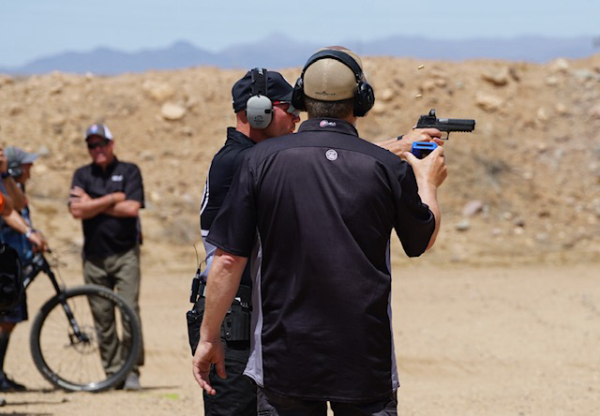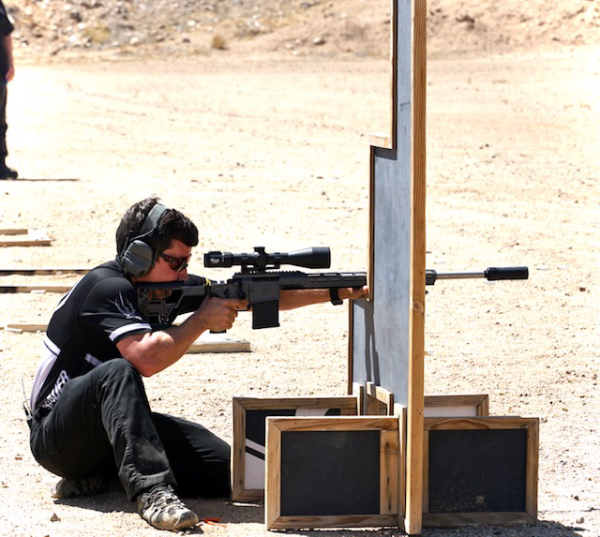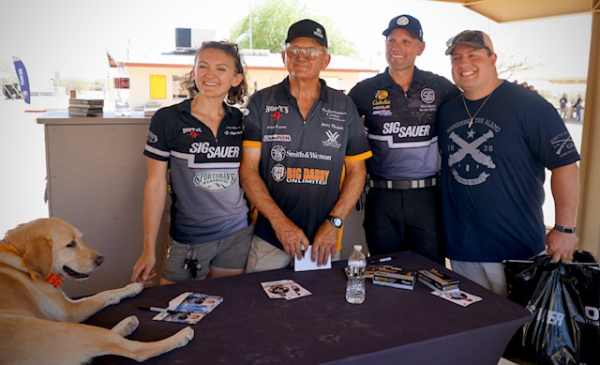 Long lines formed for autographs, selfies or brief conversations after every exhibition throughout each day. Each time the shooters were smilingly obliged.
While SIG's Cohen says the event wasn't about making money, it certainly provided the opportunity to showcase every facet of the company. Shooting bays, for example, were manned with SIG Academy instructors. Shooters, especially new ones, were reassured via the patient coaching from some very "high-speed, low-drag" instructors who also teach the nation's warfighters and first responders the advanced techniques of combat shooting.
So, will there be other Freedom Days? No official answer, but Cohen made a comment that may mean more events upcoming. "Sometimes," he said, "you have to be bigger than your own business. We want to spread the SIG message, sure, but we want to let people know that it's a great family activity, too. We have something for everyone from a new shooter to a soldier, sure, but it's about people, too."
Based on the response of the crowds, SIG may have tapped into something- instead of talking to customers and prospects, they created a special event designed to talk - and interact - with them. After long lockdowns and in uncertain times, there's a comfort in that.
We'll keep you posted.
— Jim Shepherd