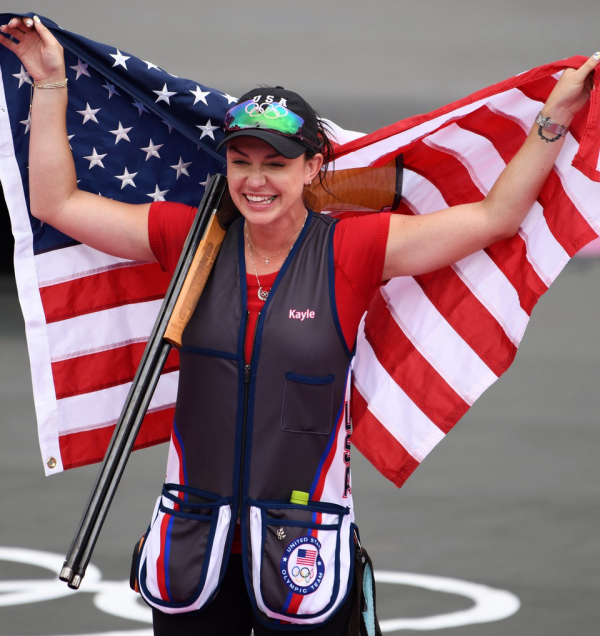 USA's Kayle Browning added her name to the list of Americans that have won shooting medals in the 2020 Olympics, taking a silver medal in Women's Trap, Thursday in Tokyo.
Matching her best performance of her career, she finished second in the 2019 trap finals at the World Cup in Acapulco, Mexico, the 29-year-old from Wooster, AR, struggled early missing the first two targets and three of the first four in the finals, but after a slow start of hitting just 6 of 10 targets, Browning moved from last to first hitting 26 consecutive targets and sitting 31 targets had a two-point lead over eventual winner of the gold medal Zuzana Stefechekova Rehak of Slovakia.
TOKYO, Japan – It's been nearly a decade since Jacob Wukie has set foot on the Olympic stage after winning team silver at London 2012. In the meantime, he's seldom been seen on the international scene as he took some time to focus on building a family; he and his wife have three sweet daughters, but his archery fire stayed lit despite his absence from major competition. Wukie started slow in Tokyo, qualifying 47th, but he climbed the brackets in preliminary matches today, knocking out the 18th and 15th seeds on his way to the top 16.
Wukie appeared calm, cool and composed with an intense focus in his eyes for his first match against Chile's Andres Aguilar. It was clear that despite the rankings, Wukie was not the underdog. It wasn't until his 9th arrow of the 12-arrow match that he drifted just outside the gold rings. He cleaned a 7-1 victory to advance.