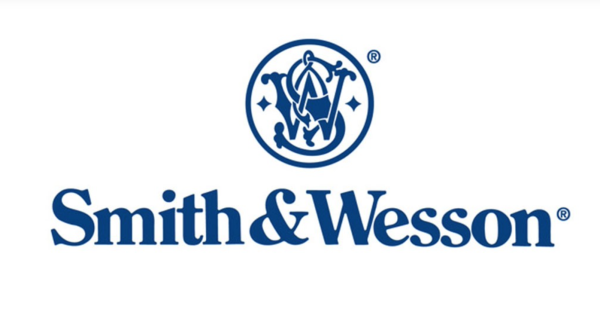 In yesterday's announcement that Smith & Wesson will be leaving its Springfield, Massachusetts, home for new digs to be built in Maryville, Tennessee, CEO Mark Smith described the decision as "difficult and emotional" then bluntly put the blame for the relocation decision squarely at the feet of Massachusetts legislators.
Currently, the Massachusetts legislature is considering SD. 2588 ("An Act to Stop Mass Shootings"). If passed, it would prevent Smith & Wesson's manufacturing of "any assault weapon or large capacity feeding device."
Those mis-characterized rifles and "large capacity feeding devices" represent about sixty percent of S&W's current annual revenue.
Smith said he was hopeful SD.2588 would be defeated in the "current session" but the realization "such restrictions would be raised again led to a review of the best path forward for Smith & Wesson."
Like others, Smith & Wesson has decided that best path leads out of Massachusetts and into Tennessee.
All-new facilities, expected to be complete fully operational in 2023, will be located in Maryville, Tennessee's Partnership Park North in Blount County outside Knoxville.
The current Springfield facility will be transformed from the corporate headquarters into a metal-component manufacturing facility. Revolver manufacturing will also remain in Springfield, but all other manufacturing, management, and distribution will be consolidating in Tennessee.
Smith & Wesson will also be shuttering their Deep River, Connecticut facility and looking for a new tenant for the Columbia, Missouri distribution facility they currently share with American Outdoor Brands.
While the business aspects were the primary focus of a conference call with financial analysts yesterday, Smith made certain the reason behind the relocation decision was obvious to everyone.
"Proposed bills would prevent Smith & Wesson from manufacturing firearms that are legal in almost every state in America," Smith said, "they are safely used by tens of millions of law-abiding citizens every day exercising their Constitutional Second Amendment rights, protecting themselves and their families, and enjoying the shooting sports."
In other words, legislative decisions have fiscal repercussions.
Springfield will lose hundreds of jobs, the city and state will lose the tax revenues.
Tennessee, once again, will benefit.
Smith & Wesson officials cited several reasons why Tennessee has become so attractive to the gun industry:
- Support for the Second Amendment
- Business-friendly environment
- Quality of life for employees
- Cost of living and affordability
- Access to higher education institutions
- Availability of qualified labor for operations and headquarter functions
- Favorable location for efficiency of distribution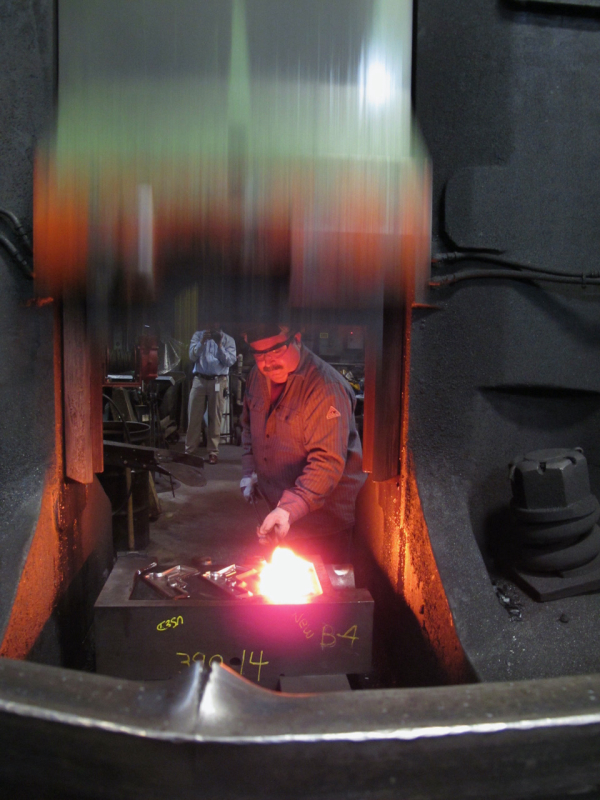 Having visited the Springfield headquarters and manufacturing facilities, it's obvious modern manufacturing has been adapted to fit a facility that's been in service since the 1940s. Seeing old equipment running alongside modern computer-driven gear was always one of the attractions for me.
But it's not difficult to visualize the advantages of being able to do a "clean sheet" design at a modern facility in Maryville.
One of the examples given yesterday talked about a facility where a finished product that was already sold (not difficult to visualize in today's high-demand climate) would be assembled, tested, boxed and sent directly to shipping rather than being warehoused.
Heady stuff if you're into manufacturing and logistics.
And achievable if your final assembly and distribution centers are co-located. And every efficiency achieved makes the estimated $138-million dollar relocation costs more reasonable.
The industry has shown a steadily- increasing willingness to undertake the not-insignificant task of relocation from "unfriendly" climes to "gun-friendly" areas.
Today, Kimber is in Troy, Alabama, not Yonkers, New York. Les Baer left Illinois for Iowa. In 2019, Lewis Machine and Tool (LMT) left a forty-year history in Illinois to move to Iowa. Olin's Winchester Ammunition moved from Alton, Illinois to Oxford, Mississippi, Beretta moved production and manufacturing facilities from Maryland to Gallatin, Tennessee.
Laramie, Wyoming, has also benefitted, picking up Magpul, Weatherby, HiViz, and Stag Arms, luring them from Colorado, California, and Connecticut, respectively
There are more examples, but none quite as impactful as this.
In response, the National Shooting Sports Foundation says the S&W announcement represents "the latest of a series of firearm and ammunition manufacturers moving to states with strong Second Amendment traditions."
The NSSF's Lawrence Keane also observed the decision is also "indicative of the strong and vibrant market of lawful gun ownership."
Tennessee's Department of Economic and Community Development wasted no time in reminding other potential corporate groups they're very welcoming of the gun industry:
"Smith & Wesson joins more than 20 small arms and ammunition manufacturers located in Tennessee. Tennessee ranks No. 1 in the nation for employment in the small arms and ammunition sector, with employment increasing by 54% over the last five years."
Thanking Smith & Wesson for the investment in Tennessee, Governor Bill Lee continued the recruitment theme, reminding other CEOS "Our pro-business reputation, skilled workforce and commitment to the Second Amendment make Tennessee an ideal location for firearms manufacturing….We are proud this U.S.-based brand has chosen to relocate from Massachusetts."
In announcing the decision, CEO Smith was quick to point out that the decision to relocate was timed so as to give current employees an opportunity to consider their possible relocation to Maryville. While he acknowledged it wouldn't be feasible for many, Smith said the company was already planning for relocation of willing employees, and creating "enhanced severance and outplacement services" for those whose jobs would be eliminated.
We'll keep you posted.
— Jim Shepherd