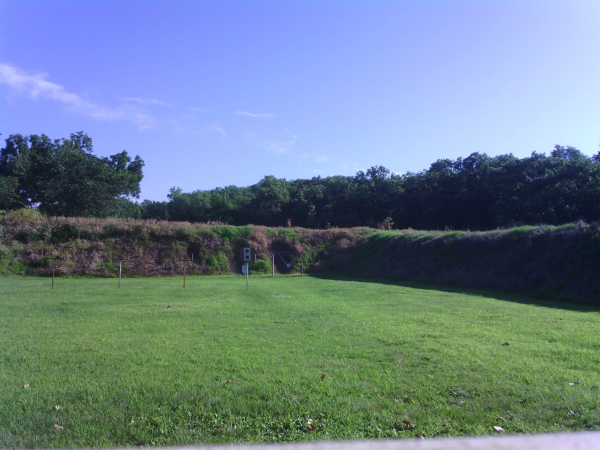 It's been a strange year. That goes for our weather pattern, the socio-political picture, personal issues and just 'feeling.' Change is the constant. It happens whether or not one does anything. Like the weather; if you don't like it, stand still.
It'll change.
Due to weather and other competing issues, I'd not been shooting as in years past. I have nearly nothing in for test & evaluation – not a terrible feeling – and just need to work on skills. I do have some texts I'm examining, a few involving shooting skills and giving me places to go and things to try.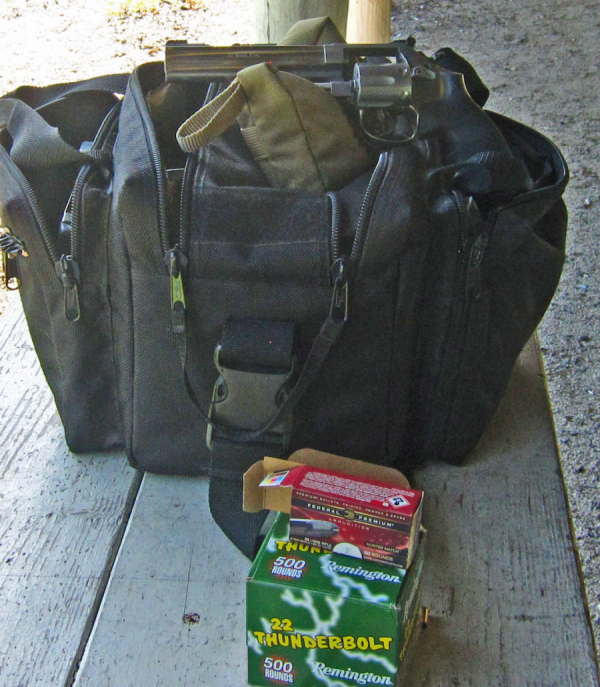 But it gave me time to open the safe and get out guns that had been seeing no use recently. It's summer and summer is a good time for 22s. These are all 22s.
I have a Smith & Wesson Model 617 converted to a 22LR/22 Mag by the wizards in the Performance Center in 2009. It wasn't an easy conversion; I'd gotten the complete 22 Magnum cylinder from Gun Parts Corporation, but it was also a matter of reconfiguring the forcing cone. They did this, polished and remarked the left side of the barrel with the inscription "22 M.R.F. CTG." The original cylinder is marked "L.R." and the spare cylinder is marked "MAG" on the rear face.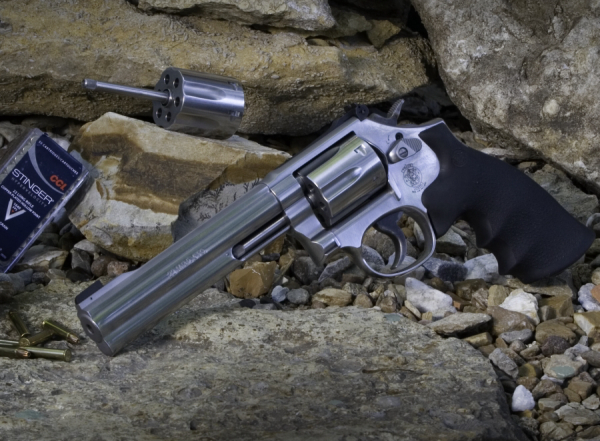 The gun weighs in at 45 ounces, making this a very hefty K-frame and it's just short of a foot long. Nifty it is and it'd be just fine as a 22 LR only gun. I packed it along with the early issue – actually received far in advance of its release to the public – S&W SW22 Victory.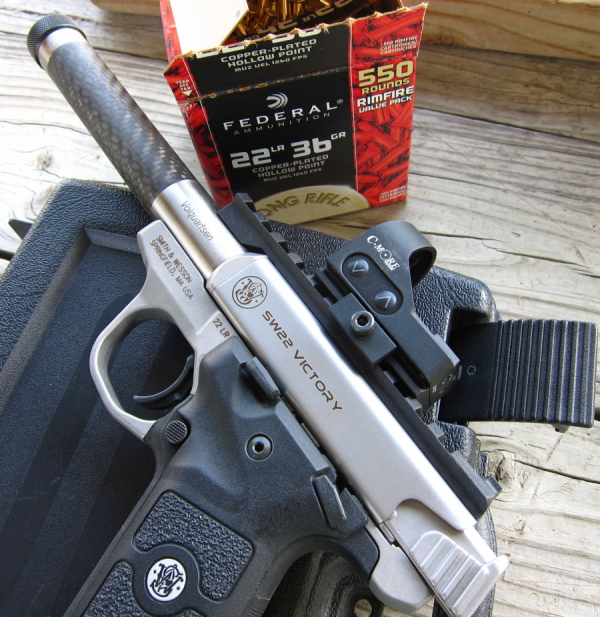 The Smith & Wesson SW22 Victory was a gun I'd installed an after-market barrel – the Volquartsen carbon fiber THM tension barrel – and a red dot sight, the C-More RTS2 upon. I'd fired the gun before and the average of groups from a variety of rounds clustered about 1 ½" at 25 yards.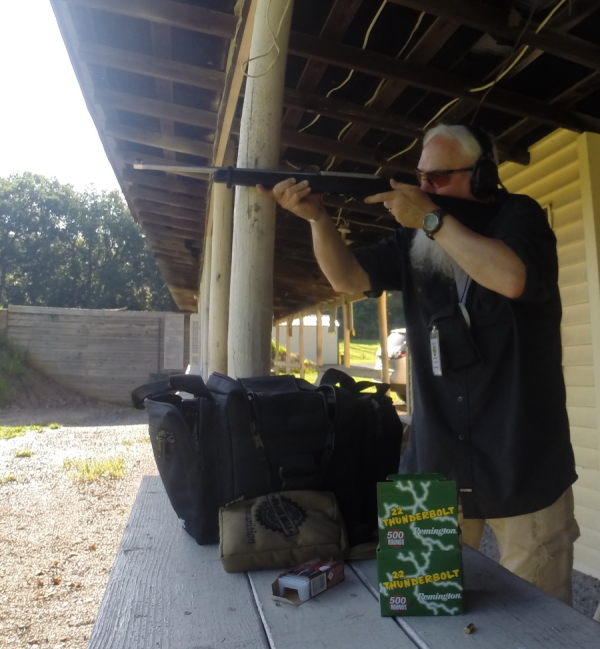 Finally, I added a Ruger 10/22 Takedown. I'm late to the 10/22 – it's only been around since the 1960s and I've only taken an interest in the last several years. It's an incredibly practical little rifle, very handy and one I've shot far too little.
The one I have is stock as a stove, stainless steel with black synthetic furniture, a gold bead on the front sight and an 'adjustable' rear sight further back on the barrel. Light and trim at just over 4 ½ pounds, its 18 ½" barrel gives the whole rifle a length overall of just over three feet. It was issued with a carry bag and came with a scope base adapter and a 10-round rotary magazine.
Part of the 10/22's appeal is the vast after-market for furniture, barrels, triggers and other accessories as well as the amount of support gear available from ShopRuger.com.
I assembled a selection of bulk and promotional 22 ammo -- Federal Lightning, Remington Thunder Bolt and Golden Bullet as well as Federal Premium Hunter Match. I'd not confirmed the zero on the rifle in some time and just hadn't shot either handgun in far too long.
A hot, humid morning saw me laboring over the 25 yard distance to try to get some groups going. I found that correcting the zero on the M617 was a chore, but the gun was so well-mannered that I didn't mind working it down. In the hands of a real shooter, it would be a sub 1.5" 25 yard gun – assuming the right ammo.
The SW22 Victory was cheating with the C-More optic and Volquartsen barrel. The trigger, factory set, was just a joy.
Getting the rifle assembled, I'd just intended to see where it was hitting. I settled on 25 yards – no optic and I'm starting to get "the blur" where the front sight used to be. It was of no matter; after finding the natural point of aim, making 25 yard hits was too easy. Getting reacquainted with the rifle was the matter of moments that were all too short. It's a rifle that'll be seeing more use soon, I hope.
If you've not gotten some summertime 22 shooting in, do so. The summer will be over before you know it.
- - Rich Grassi