The NRA Show, the 'Exhibits' part of the NRA Annual Meetings & Exhibits, came back this year, just not with a vengeance.
While the show floor sported booths from many of the industry's biggest names, it also was dotted with several empty booths. Walking the floor and seeing this many unoccupied booths was a bit surprising.
Seeing a booth that was abandoned with a hand-written note that read "Feel Free To Take Anything You'd Like" was just flat-out shocking. I have no idea why they left and even less idea as to why they would leave behind sellable product. But, they did.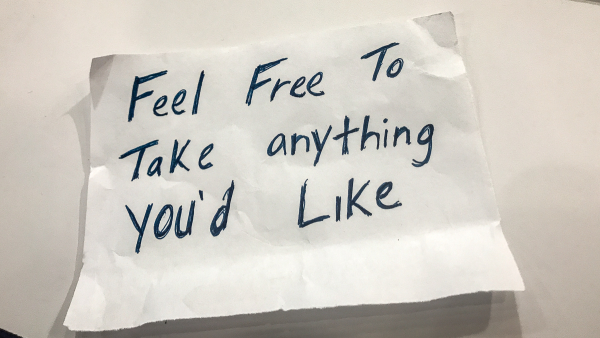 For those that didn't give up and bail on the show, sales on the show floor were – mostly – low to very low depending on what they were selling and where those products were on the affordability scale.
The few I spoke to at the close of the show did not report stellar sales. One exhibitor explained to me that Friday sales (the opening day of the show) would usually clear their booth expenses, with Saturday and Sunday sales building from there. When I spoke to them Saturday afternoon they were down at least 30% from their previous attendance.
Another saw a dramatic drop in sales despite having promoted their attendance and the show specials that were being offered.
One exhibitor I interviewed did report record sales but quickly added that "attendance sucked." He explained that his company has a clientele that routinely shows up to buy at the NRA Show. He's one of the vendors selling heavily discounted items already in a lower price-point category.
He also shared an interesting conversation his wife had at the onsite NRA Store. According to her, they had several truckloads of shirts, hats and NRA branded swag shipped in for sale but would be needing the same number of trucks to ship back what wasn't sold.
Apparently his wife didn't notice a whole lot of sold-out product in the NRA Store, which is what normally happens. When I walked out of the venue Sunday evening I looked down from the second level into the store and confirmed it was indeed very well if not fully stocked.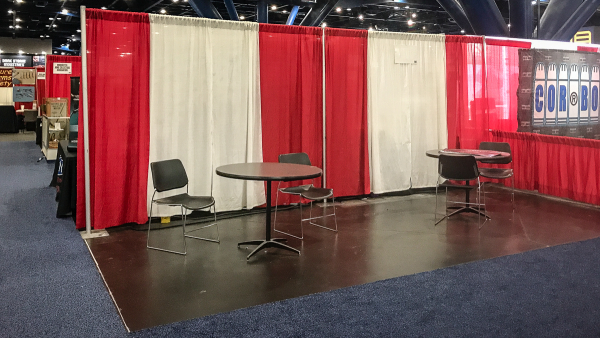 So, why did this happen?
Everybody assumed that after two years of the NRA Show being canceled due to COVID concerns this would be a banner year to "showcase over 14 acres of the latest guns and gear."
It's clear it was not. Everybody has their theories as to why but the three most discussed were the most obvious.
Number 1: Memorial Day weekend is probably not the best weekend for a major show. Lots of families plan major vacations around the three-day weekend that kicks off summer. After Friday's low show floor traffic I heard a number of comments predicting a big surge on Saturday as those working on Friday would make their way to the convention center.
Of course, they also might have taken Friday off and made it a four-day vacation weekend, because they sure didn't seem to head to downtown Houston and those 14 acres of guns and gear.
Number 2: Inflation, and more specifically gas prices, took their toll on attendance. This past weekend the U.S. hit a national average of $4.61 per gallon. The NRA plans these events for cities where they can pull in a large number of members, and guns owners, from a 200 mile radius. At $4.61 a gallon it's likely several decided against a 200-400 mile round trip – especially if they're driving a diesel.
Number 3: Protestors, and the coverage of their protesting, likely contributed to families avoiding the George R. Brown Convention Center and the greater downtown area. As a daily attendee I had no issues with protestors as I walked to and from the venue and the surrounding restaurants. But on the floor there definitely seemed to be far fewer families than usual.
Saturday and Sunday always draws families and you will see lots of little kids pressing their faces up against the glass display cases and asking exhibitors for a sticker or patch. It's one of the best things about exhibiting at the NRA Show. I think that exhibitors genuinely enjoy interacting with the young children and their absence, or at least the reduced number of children, was noticeable.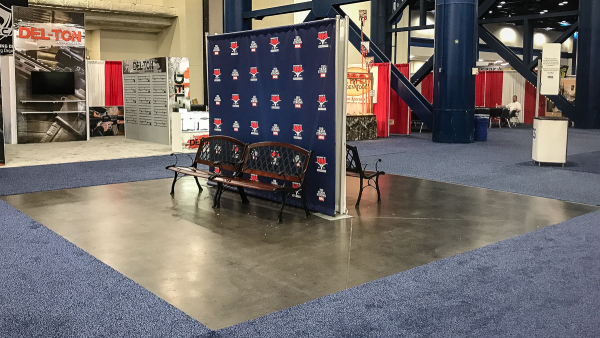 There will be lots of debate as to the root causes of what was very clearly a down show. And while I am sure several will debate the points I've outlined, it isn't indicative of a lack of interest in the NRA Show…or in gun ownership in general.
Next year's show will take place April 14-16 in Indianapolis. We'll be back in Indy…and probably back with a vengeance.
-- Paul Erhardt, Editor, the Outdoor Wire Digital Network