After a mediocre performance on opening day of dove season, I realized I had to seriously up my game, and get a bit nasty with these elusive doves. I opted to bring out the big guns, and went full-on, 100% tactical…with a little help from Mossberg.
For those who are unaware, in addition to a number of pump and semi-auto hunting shotgun options that Mossberg offers, there is also a good number of tactical shotguns, two of which I was interested in.
Late last year they released their 590S and earlier this year they released their 940 Pro Tactical. Neither model is considered a hunting gun, but after the humiliation I suffered on opening day, I felt like I needed to bring a little more fight to this, well, fight.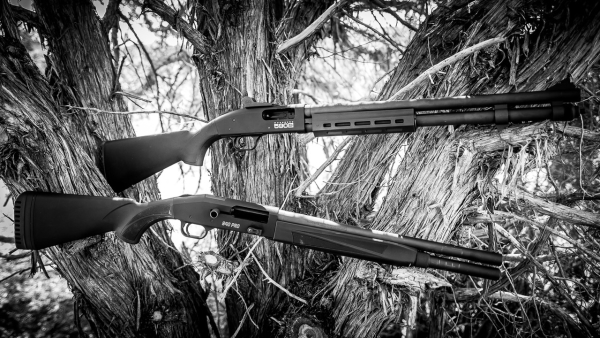 The fine, though foolish, folks at Mossberg were kind enough to send me one 590S and one 940 Pro Tactical to use while dove hunting.
Right about now is when the experienced bird hunters are arguing that the 20" barrel of the 590S and the 18.5" barrel of the 940 is far from ideal for dove. Well, joke's on you, because the bigger issue is neither shotgun comes plugged to limit the gun to just three (3) total rounds.
So, apparently length isn't that important.
Thankfully there is no problem that cannot be solved with the help of Home Depot. A couple of wood dowels, a quick 'measure once, cut twice' and Bob's your uncle. Both shotguns were setup to the legal limit.
As for the barrel length, because I know some of you are still hung up on hunting with such short barrels, I say to you, "that's why God made choke tubes." Both the 590S and the 940 take Mossberg's interchangeable choke tubes. However…I only had an Improved Cylinder and a Modified choke tube, so the longer shots were still a bit in doubt.
And, if you read part 1, you know how I love shooting at birds well out of range. Well, it's only ammo, right?
The whole 'Tactical Dove Hunt' idea started back in July when I talked Jeremiah Polacek of Wolfe Publishing into finding a good spot to hunt doves two hours north of me in Chino Valley, Arizona. All I had to do was scam shotguns from Mossberg…. Eh, I mean pitch a completely valid shotgun hunting story that would creatively put two different Mossberg products to the test.
As we got closer to opening day of dove season, it was looking more and more like we'd be without the Mossbergs, because apparently they are wildly popular and selling like mad. Particularly the 940 Pro Tactical.
Luckily, a couple media samples became available at the last minute and just in time for the trip north to Chino Valley.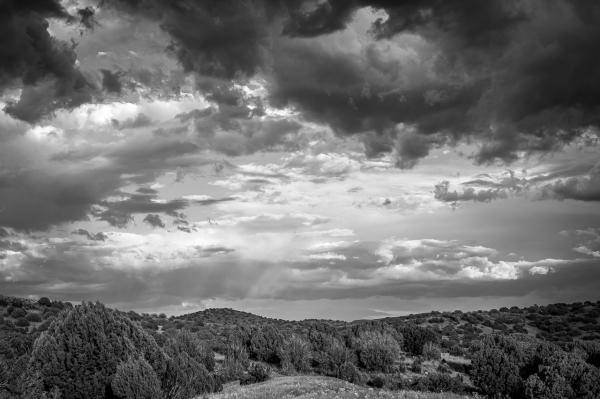 Hunting in Chino Valley was distinctly different than hunting in the immediate Phoenix Valley area. Chino Valley is at least 10 degrees cooler, which makes a huge difference, and it's significantly greener. All we needed was a good spot, and Jeremiah took care of that.
The number one pro tip I can give you when it comes to dove hunting is this: Find somebody else to do the scouting for you. And then get them to do all the driving to and from your hunting spot. In other words, just go hunting with Jeremiah. He'll even bring his dog.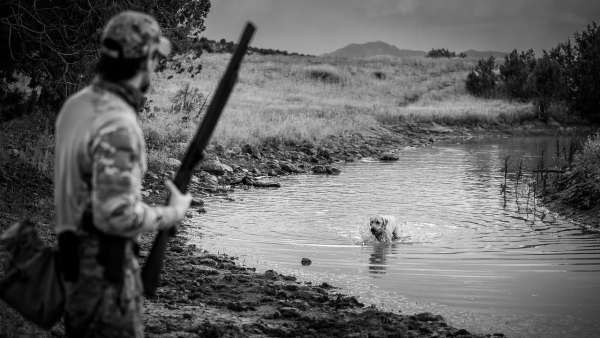 Friday afternoon of opening weekend Jeremiah and I headed out to his spot. I'd love to tell you exactly where it was but I don't quite remember and, honestly, I wouldn't tell you if I did. A good dove spot is 'close hold' information of the highest order.
Now, here's where I made my mistake. Being a nice guy, and as a thanks for doing all the real work, I let Jeremiah hunt that evening with the 940 while I ran the 590S. Both are great guns, don't get me wrong, but that 940 runs like a house afire.
As the birds started rolling in during that final 30 minutes before sunset, I began to regret being a good guy. I was surprised at how well I ran the pump considering this was really the first time hunting with one. It was very smooth and the shotgun's ghost ring sights – yes, this was a tactical gun, remember – weren't an issue.
At times the doves were coming at us out of nowhere and I was too busy getting on them to worry about the ghost ring setup. However, fast birds called for a fast cycling gun. And the 940 was fast. I know, because Jeremiah kept telling me how fast and smooth it was, again and again.
We closed out the day with a flurry of birds that left us regretting leaving extra ammo back at the truck. There's only one rule when dove hunting, and that's 'bring every round of ammo,' and we broke that rule. Total rookie move.
On the whole, Friday was a great day. We hammered some birds. We missed some birds. Jeremiah more than me, because I'm the one telling this story. And neither one of us had a single complaint about the shotguns – outside of I should have taken the 940 instead, but I'm over it…really I am…I swear.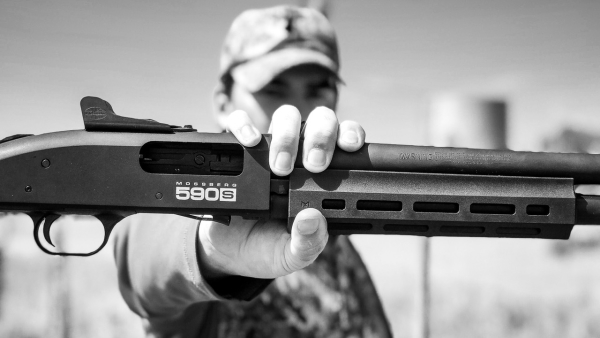 Saturday morning was the final round of our tactical assault on the doves of Chino Valley. This time around I got the 940. The skies parted, the sun shined down on me, and all was suddenly right in the world. My only regret is that I couldn't find the correct screws in time to mount a mini reddot sight to 940's receiver.
You read that right. The 940 Pro Tactical is designed to easily mount a reddot, which would have made it both easier to sight a dove, and this a much funnier story, short of adding a couple plate carriers, helmets, knee pads and enough 5.11 gear to be considered 20.44 or higher.
We decided to get out to our still undisclosed spot around 6:00am, which, in retrospect, may have been a mistake not getting out there 30 minutes prior to sunrise. We didn't see as many birds that morning as we did Friday evening, but that didn't stop us from trying to hit every single one.
I definitely wasn't holding back now that I had the 940, so I shot at every bird as many times as I could. Remember, you miss 100% of the shots you don't take. And I took every shot. I even tried to hit a bird that was clearly in the neighboring county.
At one point, with a dove coming straight in at us on what could only have been a kamikaze run, Jeremiah and I both shot, and nearly at the same time. The result was a little more than a recipe for lead wrapped in bacon and lightly seasoned with dove, or Duck a la Carnage.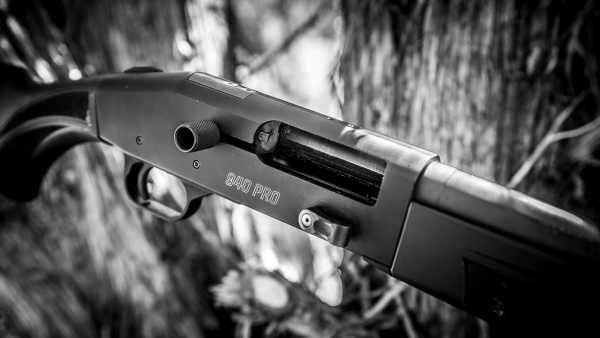 All in all, we had a blast. And hunting with tactical shotguns was a helluva lot more fun than I expected. I took the 940 Pro Tactical out a couple more times before the close of season. It is a real pleasure to shoot, and if you are considering one then get it. You won't be disappointed. Well, not by the gun at least. The doves are a whole other issue.
-- Paul Erhardt, Editor, the Outdoor Wire Digital Network