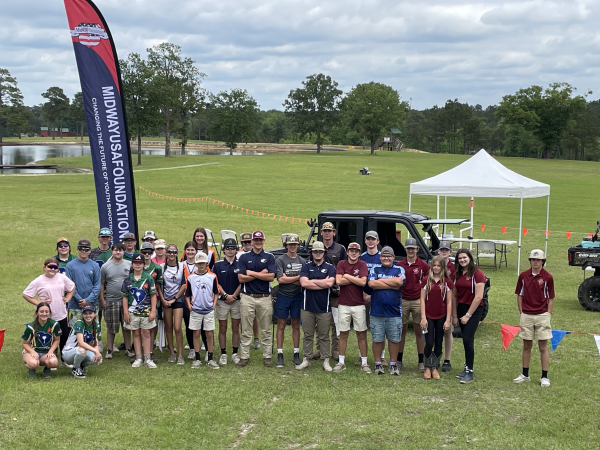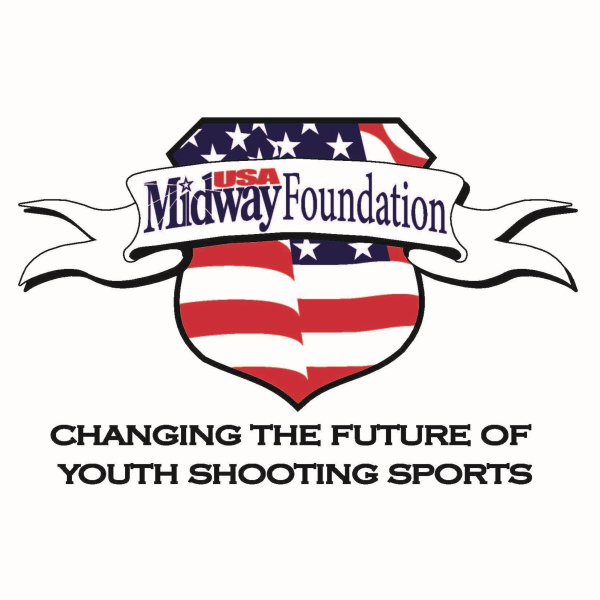 Columbia, MO – MidwayUSA Foundation is hosting a variety of events throughout the country in the coming months that benefit youth shooting sports! These events will allow communities to come together to support their local youth shooting programs, all while participating in exciting activities. At each event, there will be numerous ways participants can support their local youth shooting team, and 100% of each donation goes to the befitting team's MidwayUSA Foundation endowment. Plus, donations will be matched through the Foundation's current Matching Program. Each event will also have different sponsorship opportunities giving businesses a chance to display their brand and products. The events include Air Gun Training Camp, Walther Experience, Day of Clays - Arkansas, Hometown Challenge, the Wild and Wonderful Outdoors Expo at The Greenbrier, and the annual National Youth Shooting Sports Conference hosted by the MidwayUSA Foundation in Columbia, MO. Come out and support the future of youth shooting sports!
MidwayUSA Foundation's Relationship Manager, John Linquist, had this to say about their events. "Our events are unique and exciting ways for participants to see the true impact of their dollars. In addition, we have generous sponsors that make each event successful." For sponsorship opportunities, contact John Linquist (jlinquist@midwayusafoundation.org) | 573-219-7688.
The Action Shooting Contest in Marengo, Ohio, will be hosted at the Cardinal Center during SSSF Nationals and will run July 9-12, 2023. There will be prizes for all contestants; plus, event participation is a donation to the youth shooting endowment of the participant's choice. To participate, head over to MidwayUSA Foundation's booth at SSSF nationals, which will be by the action bays. There will be Foundation flags and signs, so those interested won't miss it!
An Air Gun Training Camp with Olympians and Elite Coaches will be held at the Olympic & Paralympic Training Center (OPTC) in Colorado Springs, CO. The camp will be August 11-13, 2023. The donation to participate will benefit the MidwayUSA Foundation youth shooting endowment of the attendee's choice. This unique opportunity gives athletes the chance to use the best facilities and learn from world-class coaches. Guest Olympians and Olympic coaches will be announced at a later date.
The Walther Experience will be held in Fort Smith, Arkansas, September 14 – 15, 2023. This two-day event, donated by Walther Arms, is exclusive to women, and will give attendees the opportunity to build a custom PDP F Series 9 mm handgun, tour the Walther facility, have a range class/ live firing time with Tatiana Whitlock, and more!
Day of Clays – Arkansas will take place on September 16, 2023, at Remington Gun Club in Lonoke, Arkansas. The Day of Clays sporting clays tournament will be a $200 donation per shooter or an $800 donation per 4-person squad. The event will also include side games that participants can enter to win additional prizes. Entry donations will benefit each participant's favorite youth shooting team and will be matched by the Foundation! This event is open to the public. Registration opens soon.
Hometown Challenge (HTC) is an annual fundraising event that allows teams to grow their endowment, donors to win prizes, and everyone to compete at their local range! Every $20 donation is an entry in the Foundation's multi-prize sweepstakes, and this year, the Foundation is giving away over 100 prizes! For this event, those interested do not have to participate in the shoot to donate; however, participants do have the option to compete on a national stage and submit scores in 10 different shooting categories. Those interested can enter HTC any day throughout the month of September. Additionally, youth shooting teams with a MidwayUSA Foundation endowment can compete in the team competition for additional endowment funds! Learn more about this national shoot and sweepstakes at midwayusafoundation.org/htc.
Wild and Wonderful Outdoors Expo, held at The Greenbrier Resort, will host a MidwayUSA Foundation Day of Clays sporting clays tournament in September. More information on this fundraiser is coming soon.
The National Youth Shooting Sports Conference will be held October 6-7, 2023, in Columbia, Missouri. This is the ONLY youth shooting sports focused conference in the country! Join the Foundation in talking about resources for youth shooting programs, issues youth shooting sports face, and how together, the outdoor industry can ultimately grow shooting sports in America. The conference also features many great networking opportunities as attendance includes industry professionals as well as national and regional shooting sports organizations!
To learn more about MidwayUSA Foundation's upcoming events, visit midwayusafoundation.org/events.
The MidwayUSA Foundation is a 501(c)(3) public charity working to sustain and grow youth shooting sports by providing long-term funding to youth shooting teams. Every donation made is tax-deductible and allows the Foundation to assist in expanding and enhancing the leadership skills, confidence, and discipline of today's youth through shooting sports activities. The Foundation supports all shooting disciplines. For more information about how the MidwayUSA Foundation is changing the future of youth shooting sports, please visit midwayusafoundation.org or call 1-877-375-4570.