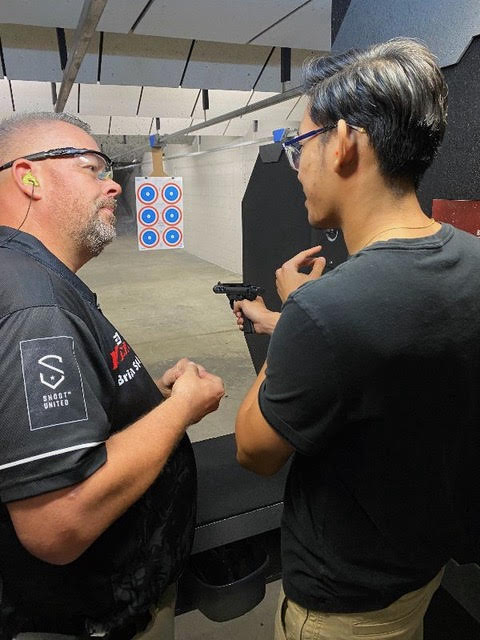 EAST ALTON, IL (March 15, 2023) — Shoot United is announcing 20-plus events in 2023 that will be held at shooting ranges throughout the United States, with the focus of introducing participants to the shooting sports and responsible firearm education.

Each event provides individuals an opportunity to learn and ask questions of knowledgeable firearm instructors in a welcoming environment, have fun with friends and family, and receive a supportive hands-on experience.

"Shoot United range events are designed to attract people who would like to take the first step in learning about firearms at their own pace" said Jason Gilbertson, director of marketing for Shoot United. "We're partnering with some outstanding ranges and educated trainers to create experiences that are turnkey. The opportunities through the range event program are an extremely important component of Shoot United."

Whether you're a new firearm owner, thinking about purchasing your first firearm, or looking to try out a new experience with friends and family, be sure to sign up for an upcoming Shoot United event.

Ranges that are interested in hosting a Shoot United event can reach out to media@shootunited.com.

For more information on upcoming Shoot United events or to sign up for the newsletter, visit ShootUnited.com. Or join us on Instagram, Facebook, Twitter, or YouTube.
Shoot United: Committed to Safe, Legal and Responsible Firearm Use
Shoot United is committed to safe, legal and responsible firearm use. Shoot United supports key groups like the National Shooting Sports Foundation on a variety of topics important to our industry including training and education, and specific programs such as Gun Owners Care and Project ChildSafe. Shoot United will continue to support programs, organizations and individuals that promote hunting and shooting sports activities in a positive and responsible environment. Any use of firearms by youth participants should be done under the direct supervision of a parent, guardian, or other responsible adult.
About Shoot United
Shoot United™ is a dynamic initiative initiative designed to promote all that's wholesome and healthful about the shooting sports and responsible firearm ownership. It's time spent outdoors with family and friends. It's competition. It's one of the most fun and safe recreational activities in the country. The mission is to drive awareness and activate new participants to the sport by sharing engaging and educational content as well as providing resources where people can learn how to participate in the shooting sports and hunting activities.