News | Monday, October 22, 2018
DeSantis Gunhide introduces 18 holster fits in our Pegasus line for the GLOCK 45. These include the #M65 Invader, #042 Facilitator and others.
Streamlight Inc. donated more than $700,000 over the past 10 years to the Breast Cancer Research Foundation, a not-for-profit organization seeking to prevent and cure breast cancer. Each October, Streamlight recognizes Breast Cancer Awareness Month by highlighting its line of pink lights, the proceeds of which are contributed to BCRF.
GLOCK refers to media reports discussing pending patent litigation between SIG Sauer, Inc. and GLOCK GmbH. In January 2018, SIG Sauer, Inc. filed a patent infringement suit together with a motion for a preliminary injunction against Glock GmbH in the Commercial Court Vienna, Austria.
The new Timberwolf Large frames are now available for pre-order. Based on the Glock platform, they are compatible with any G20, 21, 40, or G41 slide and are only fractionally larger overall in grip circumference than a Glock 17 frame.
The digital Holiday Sportsman Show was created to efficiently bring holiday internet shoppers together with outdoor companies during the critical fourth quarter shopping season, without any major investment. Just as the name implies, this is a holiday sports show like any traditional consumer show but done in the digital world.
Pro Ears, an Altus Brands, LLC company, announced that Source Outdoor Group of Gainesville, Georgia, is its marketing firm of record. Pro Ears electronic ear and hearing protection technology allows competitive shooters, hunters and law enforcement agents to hear sounds, including conversation, even during high volume noise spikes.
Pachmayr's GuardianGrip is now available for the Ruger LCR. What makes the GuardianGrip so unique is its patented finger extension. With the simple press of a button, the spring-loaded finger extension drops down out of the grip, converting a two-finger compact grip into a controllable three-finger grip.
The National Shooting Sports Foundation®(NSSF®) has awarded its highest Five-Star rating for excellence to the Guns N Gear range and indoor shooting range located in Idaho Falls, Idaho.
FEATURE
Around the Water Cooler - Fall News


Winchester Repeating Arms has introduced a new Sporter model to the XPR bolt-action rifle line. The new rifle features a close-grained Grade I walnut stock with crisp checkering on the pistol grip and fore-end for a classic look and feel. A flattened fore-end profile provides added stability when shooting from sandbags or a rest.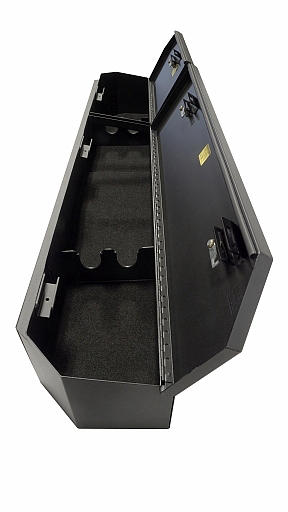 Tuffy Security Products has created a rear under seat lockbox specifically designed to fit 2019 GMC Sierra and Chevy Silverado Crew Cab and Double Cab pickup trucks. Featuring a formfitting design, the lockbox is concealed from view when the 60/40 split bench seats are lowered. Tuffy's Model 352 installs easily with the included mounting hardware which works in conjunctions with the OEM hardware and does not require any drilling. The design allows for quick removal using the innovative mounting system which can only be accessed from inside the lockbox.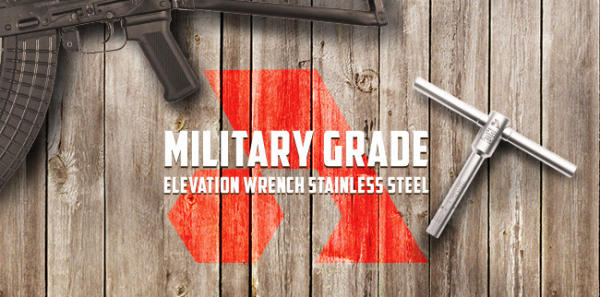 Arsenal Inc. announced availability of the Front Sight Post Adjustment Tool (AA1401A) formerly only available to the Bulgarian military. Now, anyone can purchase this premium sight tool. This AK elevation wrench is made of heavy-duty solid tooling stainless steel that has been heat-treated and chrome plated to ensure that its lifetime warranty is never used.


The Browning X-Bolt Pro Long Range rifle is built to offer top accuracy at extended ranges. It features the exclusive Second Generation carbon fiber stock that has been designed for rigidity and all-weather stability, while reducing overall weight. Textured gripping surfaces and a right-hand palm swell aid in control and a Cerakote Burnt Bronze Finish is applied to the stock for added protection. The barrel and receiver are stainless steel and feature a tough Cerakote Burnt Bronze finish for added resistance to corrosion.
According to a report from the Gallup polling organization on Friday, a majority of those polled -- "57% oppose banning semi-automatic guns" (sic). The question on the survey was "Are you for or against a law which would make it illegal to manufacture, sell or possess semi-automatic guns, known as assault rifles?" Aside from the simple fact that "semi-automatic guns" are not "assault rifles" in any matter, fashion or form, the response was clear as only 40% of respondents were for such a prohibition.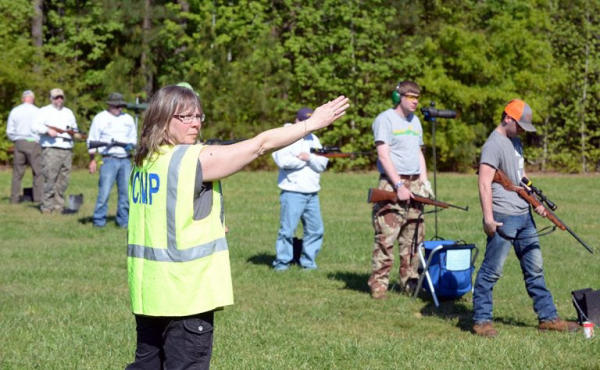 Applications for the CMP Range Officer Training Course are now available. The CMP Range Officer Training Course is a program developed by the Civilian Marksmanship Program to provide training and structured on-the-range work experiences to prepare interested persons to serve as qualified Range Officers in CMP sponsored and sanctioned competitions. There is a course fee of $75.00 for the Level I CMP Range Officer Training course. For more information, visit http://thecmp.org/training-tech/range-officer-training-course/.